Anant Agarwal
Chief Platform Officer, 2U
Founder, edX
Professor of Electrical Engineering and Computer Science, MIT
Nikos Andrikogiannopoulos
Founder & CEO, Metrika
moderator
Manolis Andriotakis
Journalist and Author, Kathimerini
Costas Antoniou
Full Professor in the Chair of Transportation Systems Engineering, Technical University of Munich, Germany
Yannis Assael
Staff Research Scientist at Google DeepMind
"MIT's Innovators Under 35"
"Forbes' 30 Under 30"
moderator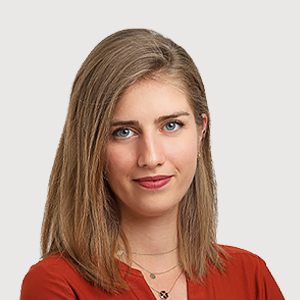 Thelma Chatziathanasiou
Journalist, Kathimerini/Money Review
Theodoros Evgeniou
Professor, INSEAD
Co-Founder, Tremau
Oded Gour-Lavie
CEO & Co-Founder, NT Tao Ltd
moderator
Ted Hu
Senior Manager of International Partnerships, MIT Technology Review
moderator
Charlotte Jee
News Editor, MIT Technology Review
Manolis Kellis
Professor, MIT Computer Science, Artificial Intelligence, Computational Biology
Kathleen Kennedy
Executive Director, MIT Center for Collective Intelligence
Martina Mazzarello
Senior Post-doctoral Researcher at Senseable City Lab, MIT
Tom Mason
CTO @ Stability AI
Freideriki Michailidou
Scientist and Entrepreneur
Previously Lecturer at ETH Zurich
MIT U35
moderator
Despina Konti
Journalist, Kathimerini
moderator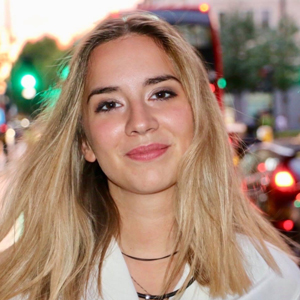 Iliana Magra
Journalist, Kathimerini
moderator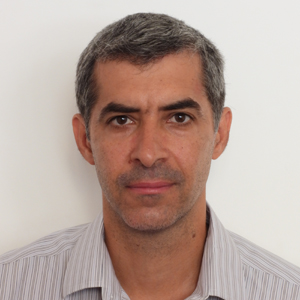 Yannis Palaiologos
Correspondent-at-large, Kathimerini
moderator
Conrad Wolfram
Co-founder & Strategic Director, Wolfram Group: Founder
computerbasedmath.org
Angelos Tsereklas Zafeirakis
Managing Director, SOTIRIA Technology
MIT U35
Speaker Details
Anant Agarwal
Chief Platform Officer, 2U
Founder, edX
Professor of Electrical Engineering and Computer Science, MIT
Anant is chief platform officer of 2U, founder of edX, and professor of electrical engineering and computer science at MIT. He launched edX in 2012 and guided the organization's vision to expand access to high-quality education for everyone, everywhere. As the first educator to teach an edX course on circuits and electronics from MIT, Anant drew 155,000 students from 162 countries. Today, he leverages his expertise in building powerful online learning engines to drive edX's growth as one of the world's most comprehensive free-to-degree online learning platforms, under parent company 2U. Anant holds a bachelor's degree from IIT Madras and a Ph.D. from Stanford University.
Speaker Details
Nikos Andrikogiannopoulos
Founder & CEO, Metrika
Nikos Andrikogiannopoulos is the Founder & CEO of Metrika, the leading blockchain risk management and compliance platform for digital assets. Prior to Metrika, Nikos served as Principal at Cartesian, the world's oldest strategy consulting firm in the telecoms and technology sector (TMT). Nikos is an active serving member on CFTC's technology advisory committee advising the regulator on blockchain technology and digital assets' risk management. Nikos holds an engineering degree (EECS) with honors from the National Technical University of Athens (NTUA) and two graduate degrees from MIT, an MSc. in EECS and an MBA from MIT Sloan.
Speaker Details
Manolis Andriotakis
Journalist and Author, Kathimerini
Manolis Andriotakis is a journalist and author. Over the last 15 years his research has focused mainly on techno-societal issues. He has consistently investigated the role of the internet, social media platforms and artificial intelligence products on humanity. He has published several books, produced a number of documentaries, and he is a contributing author for Kathimerini newspaper, one of Greece's leading publications. His most recent book is ΑΙ for all (Psychogios).
Speaker Details
Costas Antoniou
Full Professor in the Chair of Transportation Systems Engineering, Technical University of Munich, Germany
Constantinos Antoniou is a Full Professor in the Chair of Transportation Systems Engineering at the Technical University of Munich (TUM), Germany. He holds a Diploma in Civil Engineering from NTUA (1995), a MS in Transportation (1997) and a PhD in Transportation Systems (2004), both from MIT. His research focuses on transport policy, modelling and optimization of transportation models, data analytics and statistical learning for transportation, and human factors for future mobility. Costas has a proven track record in attracting competitive funding on both national and international levels. He is/has been Principal Investigator (PI) of several research projects (e.g. EU-funded PHOEBE, iDREAMS, MOMENTUM, Drive2thefuture, NOESIS, as well as nationally-funded, e.g. German DFG DVanPool and Trampa, and federally funded PANAMERA). In the last five years, he has brought more than 4 million Euros of third party funding, from EU, federal and regional sources. 
Costas has made significant contributions in several fields, including the calibration of transportation simulation models, and the identification and quantification of factors affecting the acceptance, adoption and demand for conventional and established transportation modes. He is developing tools that are being used to support evidence-based transport policy. 
Prof. Antoniou has authored more than 470 scientific publications, including more than 175 papers in international, peer-reviewed journals, 265 in international conference proceedings, 3 books and 30 book chapters. He has a Scopus h-index of 37 (Google Scholar h-index: 50, i10-index: 150, i-100 index: 18) with more than 4500 citations (Google Scholar 8478).
He is a member of several professional and scientific organizations, editorial boards (Associate Editor of Transportation Research – Part A: Policy and Practice; Deputy Editor in Chief of IET Intelligent Transportation Systems; Associate Editor of Transportation Letters; Editor of EURO Journal on Transportation and Logistics; Editorial Board member of Transportation Research – Part C, Accident Analysis and Prevention, Accident Analysis and Prevention, Journal of Intelligent Transportation Systems, Smart Cities;), committees (such as TRB committee ABJ70 - Artificial Intelligence and Advanced Computing Applications and the Steering Committee of hEART – The European Association for Research in Transportation). 
He enjoys teaching at the graduate and undergraduate levels, in both English and German. He has supervised seven PhD students, and is currently supervising seventeen more. His students have been appointed to faculty positions at well-known universities, such as University College London (UCL), DTU, while visiting faculty and doctoral students that were mentored by Prof. Antoniou have also received prestigious faculty positions, e.g. at the UPC and U of Arizona.
Speaker Details
Yannis Assael
Staff Research Scientist at Google DeepMind
"MIT's Innovators Under 35"
"Forbes' 30 Under 30"
Dr. Yannis Assael is a Staff Research Scientist at Google DeepMind specialising in Artificial Intelligence, and is featured in "MIT's Innovators Under 35" and "Forbes' 30 Under 30" lists of distinguished scientists in Europe. In 2013, he graduated from the Department of Applied Informatics of University of Macedonia. With full scholarships, he completed an MSc in Computer Science at the University of Oxford, finishing first in his year, followed by an MRes in Machine Learning at Imperial College London. In 2016, he returned to Oxford to pursue a DPhil degree with a scholarship from Google DeepMind, and after a series of research breakthroughs and entrepreneurial ventures, he started as a researcher at Google DeepMind. He has made significant contributions in the fields of audio-visual speech recognition, multi-agent communication, as well as AI for Culture and the study of damaged ancient texts. He serves as a Special Advisor for Artificial Intelligence to the Hellenic Ministry of Digital Governance, while his research has been featured on the cover of the scientific journal Nature, and focuses on expanding and contributing to the greater good.
Speaker Details
Thelma Chatziathanasiou
Journalist, Kathimerini/Money Review
Thelma Chatziathanasiou has a Bachelor of Laws from National and Kapodistrian University of Athens and a Master's degree in international political economy from King's College London. She works at Kathimerini since 2018, first in the print newspaper and then the website, focusing on business and finance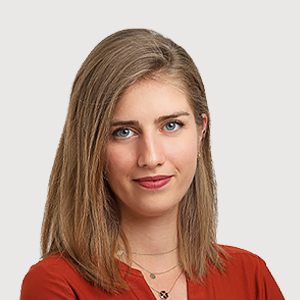 Speaker Details
Theodoros Evgeniou
Professor, INSEAD
Co-Founder, Tremau
Theos Evgeniou is a professor of Decision Sciences and Technology Management at INSEAD and director of the INSEAD Executive Education program on Transforming your Business with AI.

He has been working on Machine Learning and AI for the past 25 years, on areas ranging from AI innovations for business process optimization and improving decisions in Marketing and Finance, to AI regulation, as well as on new Machine Learning methods. His research has appeared in leading journals, such as in Science Magazine, Nature Machine Intelligence, Machine Learning, Lancet Digital Health, Journal of Machine Learning Research, Management Science, Marketing Science, Harvard Business Review magazine, and others.

Professor Evgeniou is a member of the OECD Network of Experts on AI, an advisor for the BCG Henderson Institute, an advisor for the World Economic Forum Academic Partner for Artificial Intelligence, and together with three INSEAD alums also a co-founder of Tremau, a B2B SaaS company whose mission is to build a digital world that is safe & beneficial for all. He gives talks and consults for a number of organisations in his areas of expertise, and in the past he has been involved in developing hedge fund strategies with more than $100 million invested. He has received four degrees from MIT, two BSc degrees simultaneously, one in Computer Science and one in Mathematics, as well as a Master and a PhD degree in Computer Science.
Speaker Details
Oded Gour-Lavie
CEO & Co-Founder, NT Tao Ltd
Rear Admiral (ret.) Oded Gour-Lavie is the CEO co-founder of NT Tao Ltd. an alternative energy startup focused on breakthrough compact fusion technology with the goal to democratize clean and affordable energy worldwide. He is also a Research Fellow in the Haifa Research Center for Maritime Policy and Strategy (HMS). Previously the Chairman of the Dolphin Association of veteran submariners. He concluded his military career in 2015 as the Head of the IDF's Legal & Strategic Policy Team as part of the planning directorate. He is the former Head of the Sea Division in charge of Naval Operations, Training and Doctrine for the Israeli Navy and former Commander of the Israeli Submarine Force. He graduated Com-Laude in Electrical Engineering from the Technion - Israeli Institute of Technology. Received his Master's in Public Administration (MC-MPA 2008) from the Harvard Kennedy School of Government, participated in the Wexner Israel Fellowship Program. Oded was also a Visiting Fellow (2019) at MIT Sloan school of Management focused on entrepreneurship and business strategy
Speaker Details
Ted Hu
Senior Manager of International Partnerships, MIT Technology Review
Ted Hu has been with MIT Technology Review since 2018 and oversees and works with all the international partners and editions of the magazine. During this time, he has also helped facilitate the international editions of EmTech and is the Global Ambassador for Innovators Under 35. He has helped organize these events while also being a presenter and moderator for several conferences. Innovators Under 35 is one of his favorite communities of Technology Review and he is delighted to be a part of this event as the bridge between the regional competitions.
Speaker Details
Charlotte Jee
News Editor, MIT Technology Review
Charlotte is MIT Technology Review's news editor. She has extensive experience as a writer, editor and journalist covering tech, and crops up regularly on broadcast media.
Speaker Details
Manolis Kellis
Professor, MIT Computer Science, Artificial Intelligence, Computational Biology
Manolis Kellis is a professor of computer science and artificial intelligence at MIT, and leads the MIT Computational Biology Group at MIT CSAIL and the Broad Institute of MIT and Harvard. His research seeks to understand the mechanistic basis of human disease, to develop new therapeutics that reverse disease circuitry, and to enable personalized medicine, using AI and machine learning to integrate genetics and genomics, single-cell epigenomics and transcriptomics, and high-throughput experiments, applied to Alzheimer's, Obesity, Cancer, Schizophrenia, Cardiovascular, and Immune Disorders. He helped lead several large-scale genomics projects, including Roadmap Epigenomics, ENCODE, Genotype Tissue-Expression (GTEx), and Comparative Genomics projects. He has authored over 280 journal publications cited more than 160,000 times. He received the US Presidential Award for Science and Engineering by Barack Obama, the Mendel Medal for Outstanding Achievements in Science, the NIH Director's Transformative Research Award, the Argo Science Award by the Hellenic President, the Boston Patent Law Association award, the NSF CAREER award, the Alfred P. Sloan Fellowship, the Technology Review TR35 recognition, the AIT Niki Award, and the Sprowls award for the best Ph.D. thesis in computer science at MIT. He has obtained more than 20 multi-year grants from the NIH, and his trainees hold faculty positions at Stanford, Harvard, CMU, McGill, Johns Hopkins, UCLA, and other top universities. He lived in Greece and France before moving to the US, and he studied and conducted research at MIT, the Xerox Palo Alto Research Center, and the Cold Spring Harbor Lab. For more info, see: compbio.mit.edu
Speaker Details
Kathleen Kennedy
Executive Director, MIT Center for Collective Intelligence
With multiple roles at MIT, Kathleen is leading on the front lines of cutting-edge technology and innovation. Right now, she is extremely passionate about climate change, digital transformation, the evolving nature of work, and the future of education. She is a strategic leader with a unique skill set for transforming organizations as well as building new ones.
Kathleen is currently the Executive Director of the MIT Center for Collective Intelligence, a multidisciplinary research center. She is also the senior director of MIT Horizon, a digital learning platform helping global organizations to up skill at scale. In addition, she is a venture partner at Good Growth Capital.
She has held several leadership positions at MIT, including President and Chief Strategy Officer of Technology Review, MIT's global media company; President of the MIT Enterprise Forum; and Director of Special Projects of MIT, where she worked as a lead organizer of The Engine, a venture fund and accelerator program for tough tech startups.
Kathleen is a cofounder and board member of Manifest Boston (formally HubWeek), a first-of-its-kind civic collaboration that brings together the most creative and inventive minds making an impact in art, science and technology.
She has served on numerous selection committees including the Eisenhower Fellowships, the Lemelson-MIT prize and the MacArthur Foundation 100&Change competition. She is a mentor for MIT DesignX. She was awarded the Folio: 40, which recognizes the most innovative and influential people in the media industry, and named by the Women of the Harvard Club as one of Boston's Most Influential Women.
Speaker Details
Martina Mazzarello
Senior Post-doctoral Researcher at Senseable City Lab, MIT
Speaker Details
Tom Mason
CTO @ Stability AI
Tom leads the Engineering division for the Stability AI Platform and Infrastructure, At Stability, our goal is to build the future of generative AI to inspire global creativity and innovation. We strongly believe that our open source ethos provides the definitive path for the creation and access of cutting-edge research. Stability AI-backed research communities are currently developing breakthrough AI models applied to imaging, language, code, audio, video, 3D content, design, biotech and other scientific research. Our partnership with Amazon Web Services provides us with the world's fifth-largest supercomputer – the Ezra-1 UltraCluster – supplying the necessary power to generate these advancements. Previously Chief Technology Officer (CTO) at Chorus Intelligence, global data platform for law-enforcement and formerly founder of tech accelerator YouSoft.
Speaker Details
Freideriki Michailidou
Scientist and Entrepreneur
Previously Lecturer at ETH Zurich
MIT U35
Dr. Freideriki (Frida) Michailidou is a scientist and entrepreneur. Until recently, she was a researcher and lecturer at ETH Zurich in Switzerland where she developed sustainable processes for creating fragrant materials by combining analytical chemistry and biotechnology with perfumery and consumer science. Her research in sustainable fragrance creation has the potential to impact multiple industries including the future of food, pharmaceutical, agrochemical, and advanced materials industries. As a result, she has been recently awarded as an «MIT Innovator under 35 Europe» by the MIT Technology Review.
As part of her research, she led an expedition to Mount Olympus, Greece's highest mountain, to collect volatile emissions from rare, protected plants growing at nearly 7,000 feet above sea level. Using cutting-edge analytical technology, Michailidou identified the molecular structures contributing to the unique scents of these plants. She next focused on advancing eco-friendly biocatalysis techniques to harness renewable raw materials, to promote consumer safety while reducing the use of experimental animals.
Frida completed her undergraduate studies in chemistry at the Aristotle University of Thessaloniki (Greece) and CPE Lyon (France). After a Master's in chemistry (University of Lyon 1) and a research stay in Shanghai (China), Frida obtained her PhD in natural product biosynthesis from the University of St Andrews (Scotland), in collaboration with GlaxoSmithKline. Following a brief period working as an R&D scientist in industry (UK) and as a postdoc fellow at WWU Münster (Germany), she joined ETH as a Marie Skłodowska-Curie Research Fellow, where she led an ambitious project at the intersections of protein engineering and synthetic biology. Shortly afterwards, she was awarded with the prestigious Junior Collegium Fellowship to conduct her original project in fragrance research and the Swiss STARTUP CAMPUS award for her innovative business plan for sustainable perfumes. Her research and international work have also been recognised in digital science news platforms and she was featured in the Swiss women's magazine, Annabelle.
Speaker Details
Despina Konti
Journalist, Kathimerini
Despina Konti was born in Athens. She has studied at the Philology Department of the University of Athens and has completed postgraduate studies in Information and Communication and in Political and Social Communication at the Sorbonne Nouvelle University and at the Panthéon-Sorbonne University in Paris, respectively. She is a journalist at Kathimerini covering, among other topics, the startup and technology industry in Greece.
Speaker Details
Iliana Magra
Journalist, Kathimerini
Iliana Magra is a journalist with Kathimerini, Greece's leading daily newspaper, for which she has covered a wide variety of topics, ranging from the pandemic and the MeToo movement to the effects of climate change and this year's electoral race. In 2022, she broke the story of an abuse scandal in one of the country's most famous NGOs. In 2021, she was the only Greek journalist to accompany Pope Francis on his first visit to Cyprus and Greece. Previously, she was a staff journalist with The New York Times in London, while her words have also appeared in The Sunday Times and The Financial Times.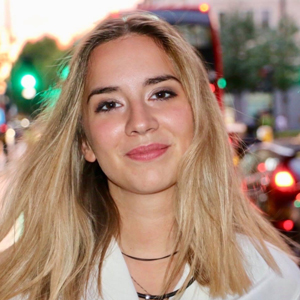 Speaker Details
Yannis Palaiologos
Correspondent-at-large, Kathimerini
Yannis Palaiologos (b. 1979) is a correspondent-at-large for Kathimerini newspaper and the investigative website inside story (www.insidestory.gr) and a correspondent in Greece for the Wall Street Journal. Between January 2020 and mid-2022 he was EU and NATO correspondent for Kathimerini and SKAI TV & Radio. He is the author of "The Thirteenth Labour of Hercules", a book on the Greek crisis, first published in September 2014 by Portobello Books in London, with an expanded second edition in the summer of 2016.
He has written op-eds for The Wall Street Journal, The Washington Post and The Financial Times. He has also reported on Greece for the websites of Time magazine, Politico, Politico Europe, The New Republic and The American Prospect. He has commented on Greek issues for the BBC, CNN, NPR, Al-Jazeera and other international outlets.
Between 2009-2012, he was the editor-in-chief of Free Sunday newspaper and between 2006-9 he was the special supplements editor of City Press newspaper. He got his start in journalism in London, notably doing work experience stints at the foreign desk of The Times and The Independent (both in 2004). He is a 2015-6 Marshall Memorial fellow for Greece, and the recipient of the Greek Citi journalistic excellence award (in 2012, the first time the competition was held in Greece).
Outside journalism, he co-authored a play, "Mama Ellada2", which ran from 2009-2010 in Athens. It was a satire about Greek corruption and the alienation of youth, which attracted strong reviews and widespread international attention, including from the BBC, The Economist, a number of German media, and many others. He was educated at Athens College and Oxford University, where he received a BA in Politics, Philosophy and Economics (first class honours) and a B.Phil. (postgraduate degree) in Philosophy.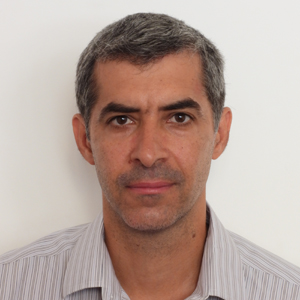 Speaker Details
Conrad Wolfram
Co-founder & Strategic Director, Wolfram Group: Founder
computerbasedmath.org
Conrad Wolfram is Strategic Director and European co-founder/CEO of the Wolfram group, recognised as a global thought leader on AI, computational technology and technical education. At the epicentre of computation for 35 years, the Wolfram group drives data science, modelling, maths and automation through its consulting services and technologies, including Wolfram|Alpha and Wolfram Language (and their connection to LLMs such as ChatGPT).
Speaker Details
Angelos Tsereklas Zafeirakis
Managing Director, SOTIRIA Technology
MIT U35
Angelos is the Managing Director of SOTIRIA Technology; a Greece-based technology startup with the aspiration to lead the European development of Artificial Intelligent sensing technology in the Defense and Security industry. He has a Mechanical Engineering background from the National Technical University of Athens and postgraduate studies in Business Administration at Rotterdam School of Management. Angelos has served as Procurement and Sustainability Manager at Anheuser Busch Inbev (ABI), the world's largest beer producer, with the mandate to lead the sustainability and innovation transformation of the European Supply Chain network. During this period, Angelos initiated the collaboration of ABI with the World Economic Forum's initiative "Road-Freight Zero" and formed a strategic alliance with the Colruyt Group for the acceleration of the Hydrogen Economy in Europe. Just before ABI he worked as a Supply Chain Engineer at the headquarters of Toyota Motors Europe in Brussels. Angelos was awarded in 2017 the 1st sustainability award by KPMG for his research in the field of intelligent charging of electric vehicles. Since January 2021, he has the honor to serve as an elected member at the Board of Directors of the Hellenic Supply Chain Association. Angelos has been a swimming champion and a member of the Greek National Team. He is a WSET level II certified wine enthusiast